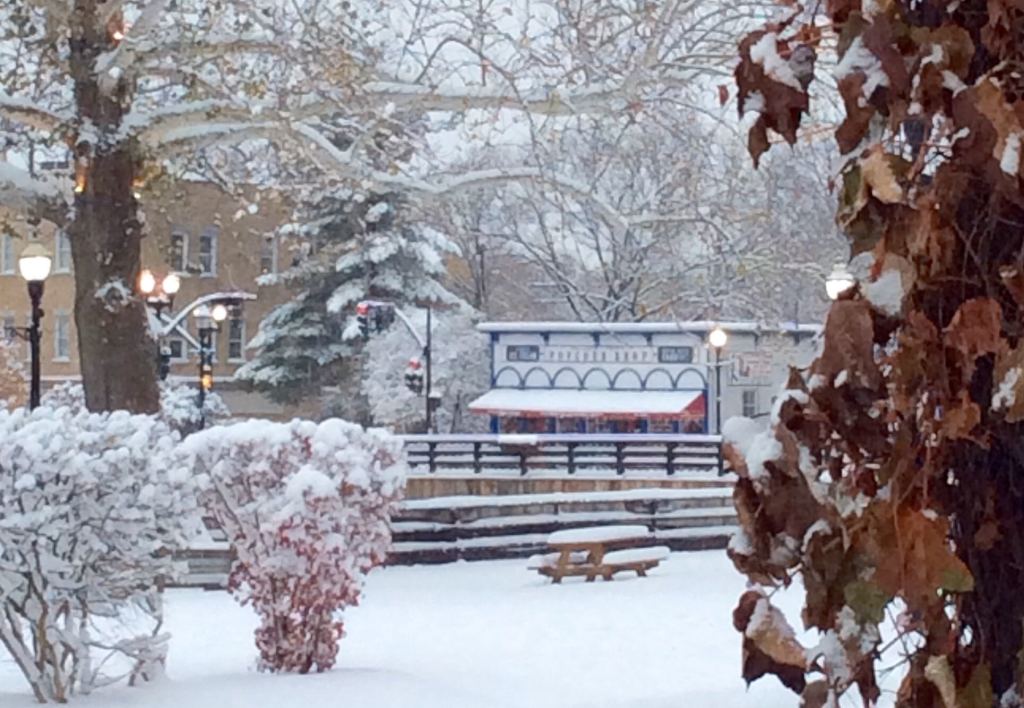 We would like to thank you all for supporting Your HomeTown Chagrin Falls in 2014.  We hope you were able to enjoy the holidays with your families and friends.  2015 promises to be another great year in the historic village of Chagrin Falls.
The mission of our organization is clear.  We are a 501(c)3 community volunteer organization dedicated to the preservation, economic vitality, lifestyle and environment of the historic Village of Chagrin Falls.
As we begin the new year, please know that YOU help make our mission statement come to life through attending our events and participating in our programs. Please make sure to save the dates for the following programs in 2015.
Your HomeTown Chagrin Falls will host its 13th annual "Wine by the Falls" fundraiser at the Chagrin Valley Country Club, April 18 from 7 PM to 11 PM. Chuck's Fine Wines will present a collection of exquisite wine and beer along with delicious cuisine prepared by the Chagrin Valley Country Club. The music will be proved by Transportation Boulevard Jazz Band. The event has sold out the last four years so get your tickets early! BUY TICKETS NOW
The Historic Home  and Garden Tour will be back this year by popular demand. This is the 24th annual tour. Featured are six locations all within in walking distance of downtown Chagrin Falls. The tour will take place on Friday, May 29 from 10:00 AM to 4:00 PM and on Saturday, May 30 from 10:00 AM to 2:00 PM. Come and see the beautiful homes and gardens that make our Village stand out.
Yoga by the Falls is back for its 5th year. Classes will be held at Triangle Park from 9:00 AM to 10:00 AM on the first and third Saturdays from June until August. Grab your yoga mat and get a good work out!
Our Chagrin Falls Farmers Market is back for its 8th year. The market will be starting on Sunday, June 7 through October 18. The Farmers Market will be held long North Franklin Street, next to the bandstand and Triangle Park from 10:00 AM to 1:00 PM. The market was voted #1 in the small market category (16-30 vendors) in the state of Ohio and #11 nationally in the same category in a contest held by the American Farmland Trust in 2011. The market offers seasonal produce, fruits, vegetables, bakery, fresh pastas, meats, cheese, herbs and flowers. Don't miss out on Ohio's best!
Our Holiday Traditions Program will be back on November 27 to December 23. Township Hall on historic Main Street will be transformed into Holly Hall featuring visits from Santa, cocoa and cookies, caroling, a festival of mini-trees for silent auction, Santa gift shop, a train display and everyone's favorite – horse drawn carriage rides.
It takes community involvement to make our events a success. We welcome your involvement and participation. To volunteer or for more information please email us or call us at 440-247-0900.
We wish you the very best in 2015!
Kathleen and Angie