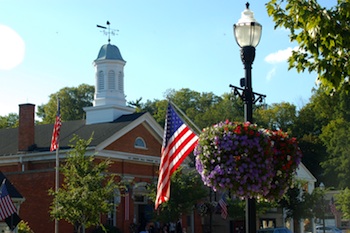 We staff the visitor's desk in Township Hall daily from 11 am to 3 pm during the fair weather seasons.  From November until April, we are closed.
Meet our Visitor Center staff:
Chagrin Falls Village Visitor Center
83 N. Main St.
Historic Township Hall
Our administrative staff members are also available to help you through our office.