Greetings!
I hope this letter finds everyone ready for summer and all of the fun that this time of year brings to Chagrin Falls! One sure sign that the season has started is the opening of the Farmer's Market on Sunday mornings at Triangle Park. Beginning on Sunday June 7 and running through October 18, Your Hometown Chagrin Falls is pleased to bring the market to town. This is our eighth season of partnering with North Union to offer this award winning market to the village.
Please mark your calendars and come down to town! The market will be brimming with plants, produce, meats, honey, pasta and baked goods…time to catch up with the farmers that we have come to know and appreciate!!
We will continue our popular "chef at the market" with Tim Bando from Grove Hill and the chefs from Radius at South Franklin Circle. Look for them to be creating seasonal delights on the last Sunday of each month!
The Cleveland Clinic Family Health Center, Chagrin Falls is a major sponsor of the market, and will be joining us to promote healthy living on June 7, July 19 and August 16. Other sponsors that help us offset the fees to bring the market to town include Alexandra Fine Homes, Benesch Attorneys at Law, First Federal Lakewood, Harris Realty Company, Peppertree Capital Management and South Franklin Circle.
We hope you appreciate the market, the quality of life it brings to the village, and the effort both Your Hometown Chagrin Falls, and North Union put forth to make this one of the best things about summer in Chagrin Falls!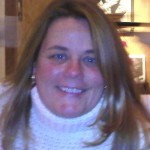 See you at the market on Sundays from 10 am until 1 pm!
Susan White
Your HomeTown Chagrin Falls Board Member