**********This event is SOLD OUT!! ********** 
Dear Friends of Your HomeTown Chagrin Falls,
Wine lovers in Chagrin Falls are in for a treat! Here is your chance to indulge your passion for good wine, taste delicious food, hear entertaining music, see old friends, and meet new ones; all for a good cause. Make your plans early; the event has sold out the last four years!
Your HomeTown Chagrin Falls will host its 12th annual Wine by the Falls fundraiser at the Chagrin Valley Country Club; April 18th from 7 PM to 11 PM. Kurt Hebel and his volunteers from Chuck's Fine Wines will present a vast collection of sparkling whites, and light and hearty white and red wines.
Cocktail Attire is suggested.
Our wine tasting is a special evening offering a great atmosphere along with delicious cuisine prepared by CVCC Chef Larry Coffman and his staff.  Hors d'oeuvres will be passed in the greeting area while four separate heavy hors d'oeuvres stations will be paired with each wine category. For those with a sweet tooth, assorted pastries with be served with coffee and tea.
The music will be provided by Transportation Boulevard Jazz Band with Alan Geighorn, Bob Fraser, Mark Russo and Bob Walker covering old and new jazz classics.
We would not be able to host our event without the support of all our hosting committee, Your HomeTown Chagrin Falls volunteers, Key Bank volunteers and Key Club volunteers. We are grateful for all our donated raffle prizes: a gorgeous 14 carat rose gold necklace with a 19 carat amethyst and diamond accents from S & I Creations donated by Chagrin Fine Jewelry, an exclusive evening at Gravity Hair Salon and Spa for twelve with refreshments and hors d' oeuvres provided, a wine and beer shopping spree from Chuck's Fine Wines, and a golfer lamp donated by Town & Country Gifts.
The money raised will directly benefit the many events and programs sponsored by Your HomeTown Chagrin Falls such as the Visitors Center, Merchant Marketing Forums, Economic Development, Design – Beautification – Preservation, Holiday Traditions Program, Historic Home & Garden Tour, Yoga by the Falls and the Farmers Market.
We hope that you will be able to join us for this fun evening.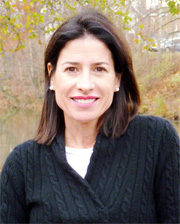 Kathleen Visconsi
Executive Director
Your HomeTown Chagrin Falls
Principal Sponsor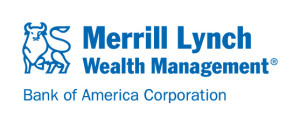 Additional Sponsors
Event Co-Chairs
                             Rob and Angie DeBernardo                            Tony and Kathleen Visconsi
2015 Hosting Committee
Bill & Mona Anton, Juan & Stephanie Antunez, Ed & Denise Bell, Bill & Jane Biggar, Brian & Lisa Bontempo, Brad & Becky Borden, Chris & Vicky Childress, David & Linda Chittock, Andy & Mary Clyde, Ed & Teri Corletzi, Bob & Laura Coy, Dennis & Denise Coyne, Rich & Connie Croasdaile, Joe and Samantha DeGrandis, Larry & Tammy Edelman, Steve and Jennifer Fishman, Bob & Maureen Flesher, Rig & Ann Goss, Marc & Robyn Hays, David & Dana Hollister, Jim & Margy Hopkins, Gary & Sherry Hribar, Michael & Teri Kernicki, Mark & Kathy Klindera, Brian & Nicole Kosar, Kevin & Leigh Kruszenski, John & Manning Kundtz, Jon & Melanie Lawrence, David & Wendy Lingafelter, David & Stephanie Lowe, Michael & Terry Mascia, Ted & Michelle McQuade, Matt & Chantel Michalek, Greg & Amy Myers, John & Wendy Naylor, Matthew & Karen O'Hearn, Mike & Amy O'Neil, John & Katy O'Neil, Nestor & Sandra Papageorge, Spencer and Leslie Pisczak, John & Debra Richards, Bryan & Darby Schwartz, Britt & Patty Shroyer, Greg & Jane Stricker, Rich & Betsy Stovsky, John & Christine Thome, David & Peggi Trimble, Tom & Lisa Turner, Jim & Margo Walker, Mitch & Mary Weisman, and Tod & Susan White.