November 28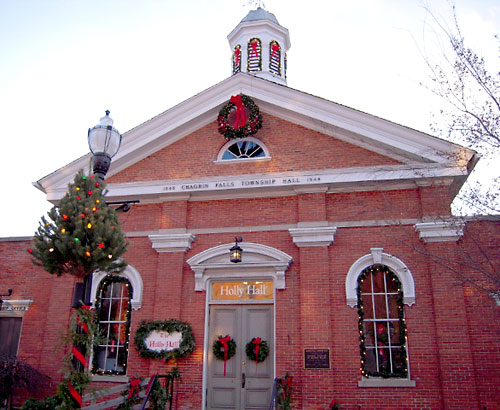 A brand new and re-imagined Holly Hall and Holiday Traditions program is coming to Chagrin Falls for the 2010 Holiday Season, presented by Your HomeTown-Chagrin Falls in partnership with GhostLight Productions, LLC.
Township Hall on historic Main Street will be transformed into Holly Hall with the best of bygone years, including visits with Santa, cocoa and cookies, caroling, a festival of mini-trees and wreaths for silent auction, Santa's gift shop, along with everyone's favorite, horse drawn carriage rides – mixed with a fresh spirit that should delight everyone and add new excitement to the joyous season.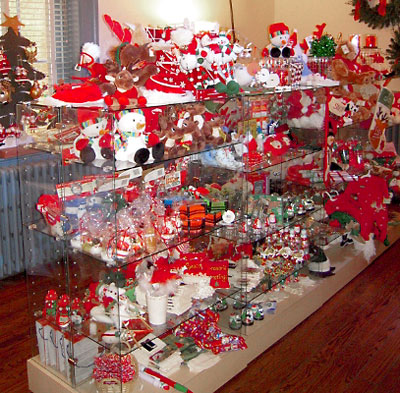 Santa's Shop is back and filled with delightful gifts, all under $5, and perfect for children who save their allowances and want to surprise a teacher, parent, neighbor, or grandparent with a special gift. A Santa Land miniature Train Display will also delight young and old. A Mini Tree and Wreath Display with Silent Auction will be featured throughout Holly Hall. Holiday silk wreaths, teardrop swags and a special edition Chagrin Falls Christmas ornament will all be available for sale.

Holly Hall will celebrate its grand opening on Friday, November 26, from 11 am to 9 pm, and will remain open every day until December 24. Weekday times are 11 am to 3 pm and weekend times are 11 am to 4 pm. Santa will visit each Saturday and Sunday through December 19, from 12 to 4 pm. Free horse-drawn carriage rides will tour the historic Village of Chagrin Falls, listed on the National Register of Historic Places on Sundays from Nov 28 to December 19 from noon to 4 pm.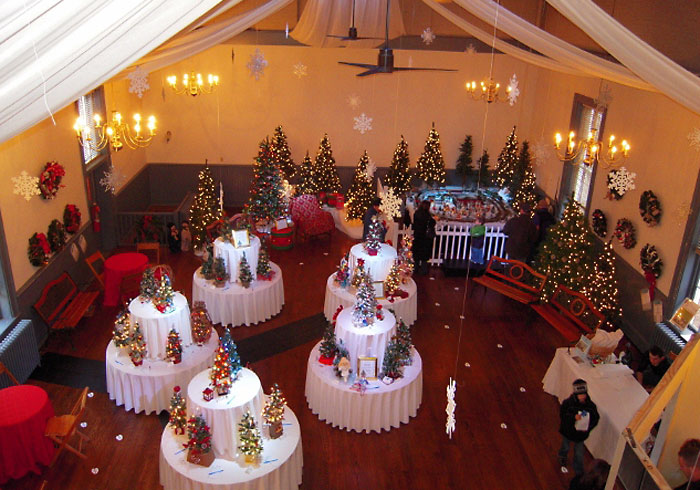 A special edition Chagrin Falls Holiday Traditions Christmas ornament will be available for sale now at the Visitor's Center in Township Hall for $20.00. This special ornament was originally created by Don and Lorraine Reiter, who ran the Christmas Store and Seasonal Treasures in Chagrin Falls. They have generously donated the design of the ornament to the Holiday Traditions Program for sale again this year. The ceramic ornament features three landmarks of Chagrin Falls – the natural falls, the bandstand and Township Hall. These popular ornaments have now travelled worldwide as special and unique gifts and momentos of Chagrin Falls.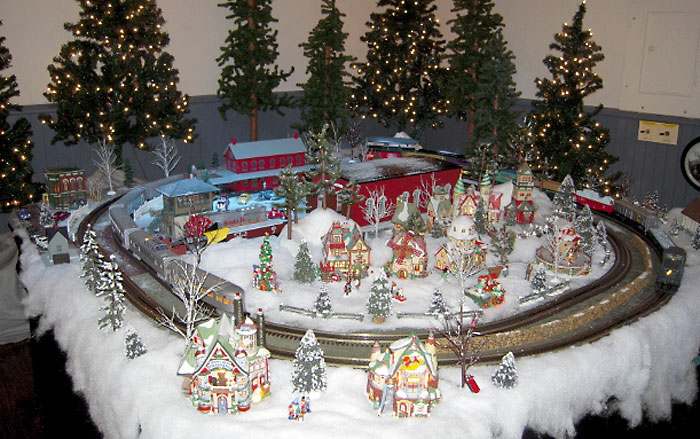 Your HomeTown-Chagrin Falls is proud to present this year's Holiday Traditions and Holly Hall program. Your HomeTown is a 501 (c) (3) non-profit community volunteer organization dedicated to the preservation of the economic vitality, lifestyle and environment of the historic Village of Chagrin Falls. For more information please visit our website at yourhomechagrinfalls.com or call 440-247-0900.
This program was made possible through generous donations and volunteer community support. We would like to thank GhostLight Productions, LLC, a Cleveland based event planning firm, which has graciously donated their time, talent and creative imagination to make Holly Hall and Holiday Traditions a success for the 2010 season.
For more information, please contact:
, Associate Director, Your HomeTown-Chagrin Falls
PH 440-247-0900